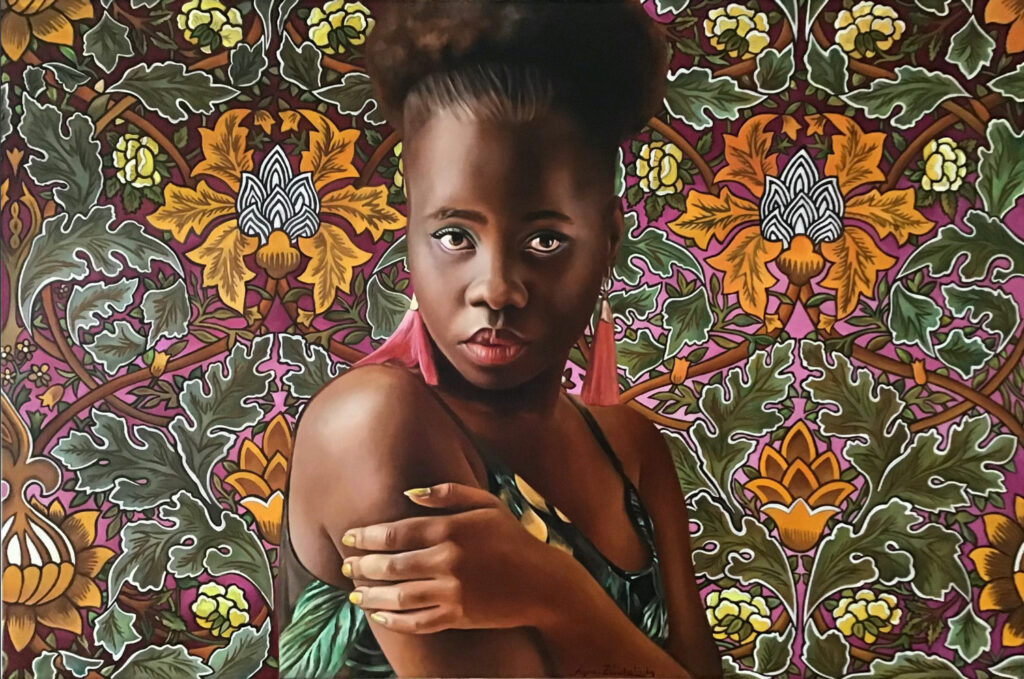 Ágnes Zászkaliczky: Portraits und Landschaften
Finissage 23rd Feburary 2023 from 6 pm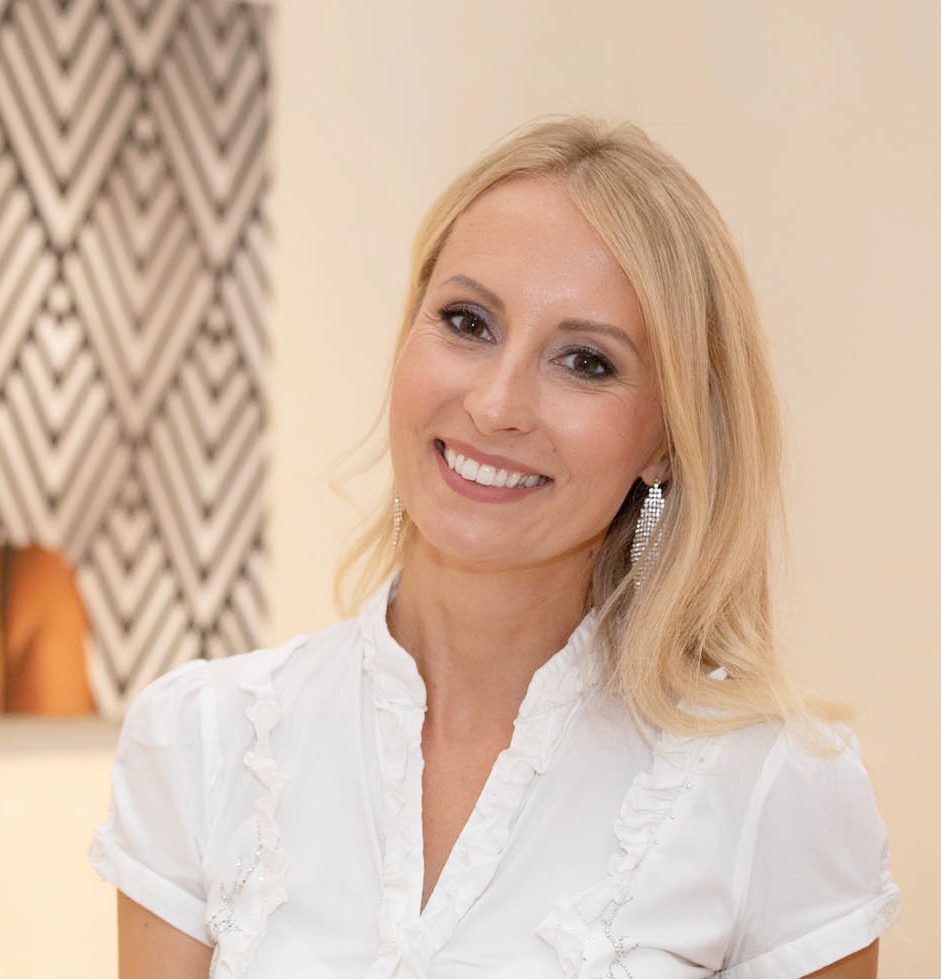 Ágnes Zászkaliczky
Finissage 23rd Feburary 2023 from 6 pm
Zaszkaliczky makes music when she portrays a musician friend or an admired one while playing their music to complete the painting's inspiration. The colors harmonize in her clean, modern/classical compositions; for which she likes to choose a "sound color." She uses this color as background combined with an abstract geometric design that gives the "tempo" and the setting for the perfect hyperrealist portrait that she will do of the musician in action. The contrast between picture and background creates the perfect rhythm for the overall painting that is at the same time great in technique and unique in conception.
Art Daily News International Magazine, Contemporary Art Projects USA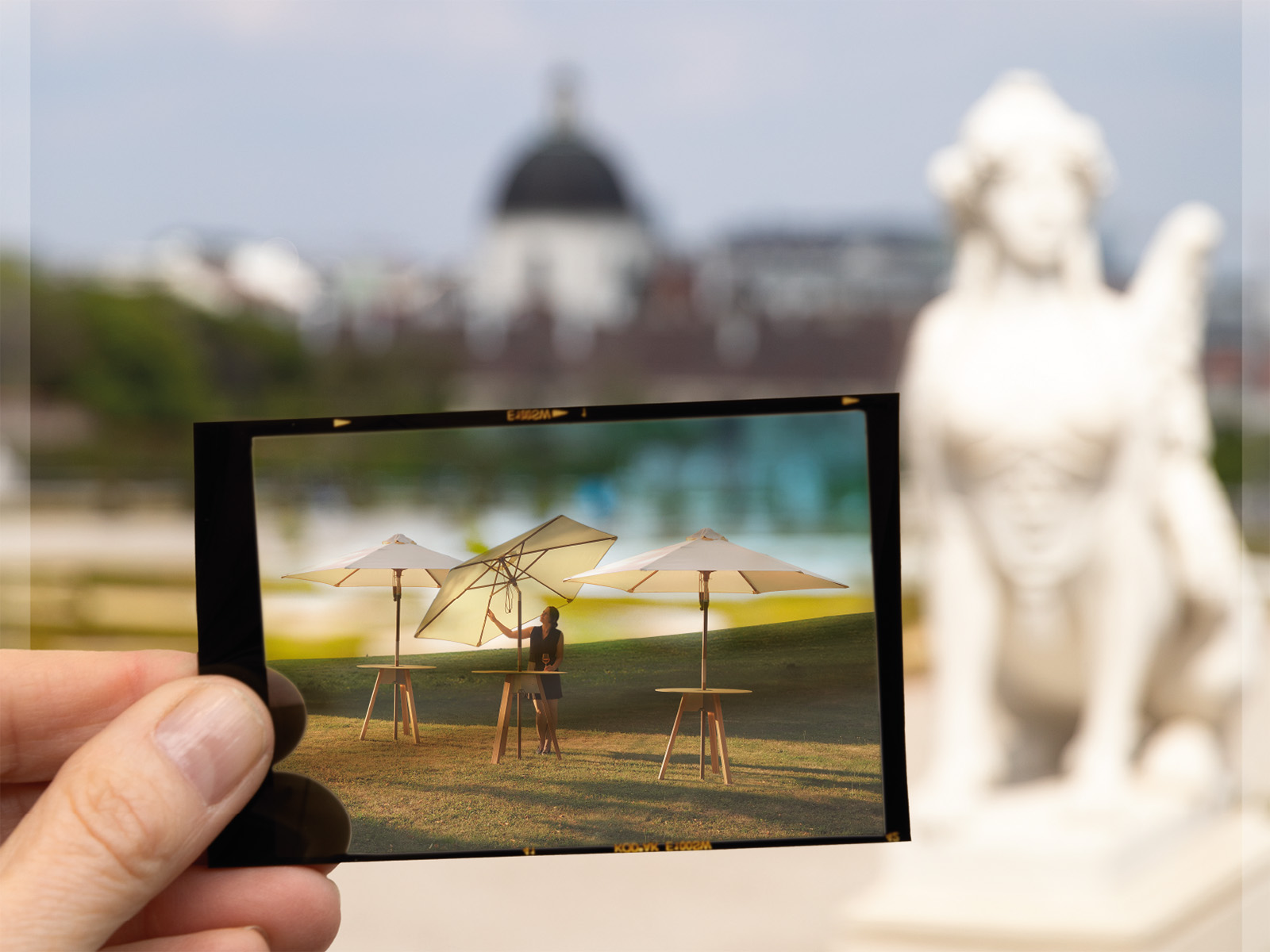 Leuchtender Gartentisch Dreibein

Interior design by Andreas Hülber
geträumt: gebaut
The present exhibition features furniture, lighting and interior design by the Viennese designer Andreas Hülber.
Vernissage 13th May 2022 from 6 pm
Designs of the past 33 years stand next to new interpretations of former designs and wholly new objects. The focus is on garden furniture.
The table Dreibein which is featured on the photograph is a stackable garden table made of larchwood and cementboard. LED spots and batteries are integrated in its structure, allowing to illuminate the umbrella which in turn reflects light on the tabletop.
"Bunch of Roses" – Monique Schumacher

Objects and their portraits
Everyday things and their depictions are set against one another, transforming banal objects into a subject, and a still life into a mirror for reality.
Finissage 27th April 2022, 7.00 pm
The everyday, otherwise insignificant object is extended into the third dimension, increasing in importance due to the formal "portrait", until it is no longer a banal object. At the same time, the immediacy becomes clear: the presence of the model upgrades the value of the picture, underlining its contemporaneity, so the picture becomes present-day. The arbitrary object is transformed into the selected subject, the image the living mirror of a reality arranged by the artist. In this way, it becomes clear that, just as with the musician or conductor, selection and arrangement is a part of the artistic process, something of which the viewer is not always aware.
The pieces of clothing of the model being painted, the receptacles occupying the still life, the items of furniture that can be seen in the picture: all are raised up, out of anonymity, to receive acknowledgement lending them significance. Simultaneously, the perspective of the painter, his or her insight, is measured by self-perceived reality, and this individual perception is put to the test and questioned.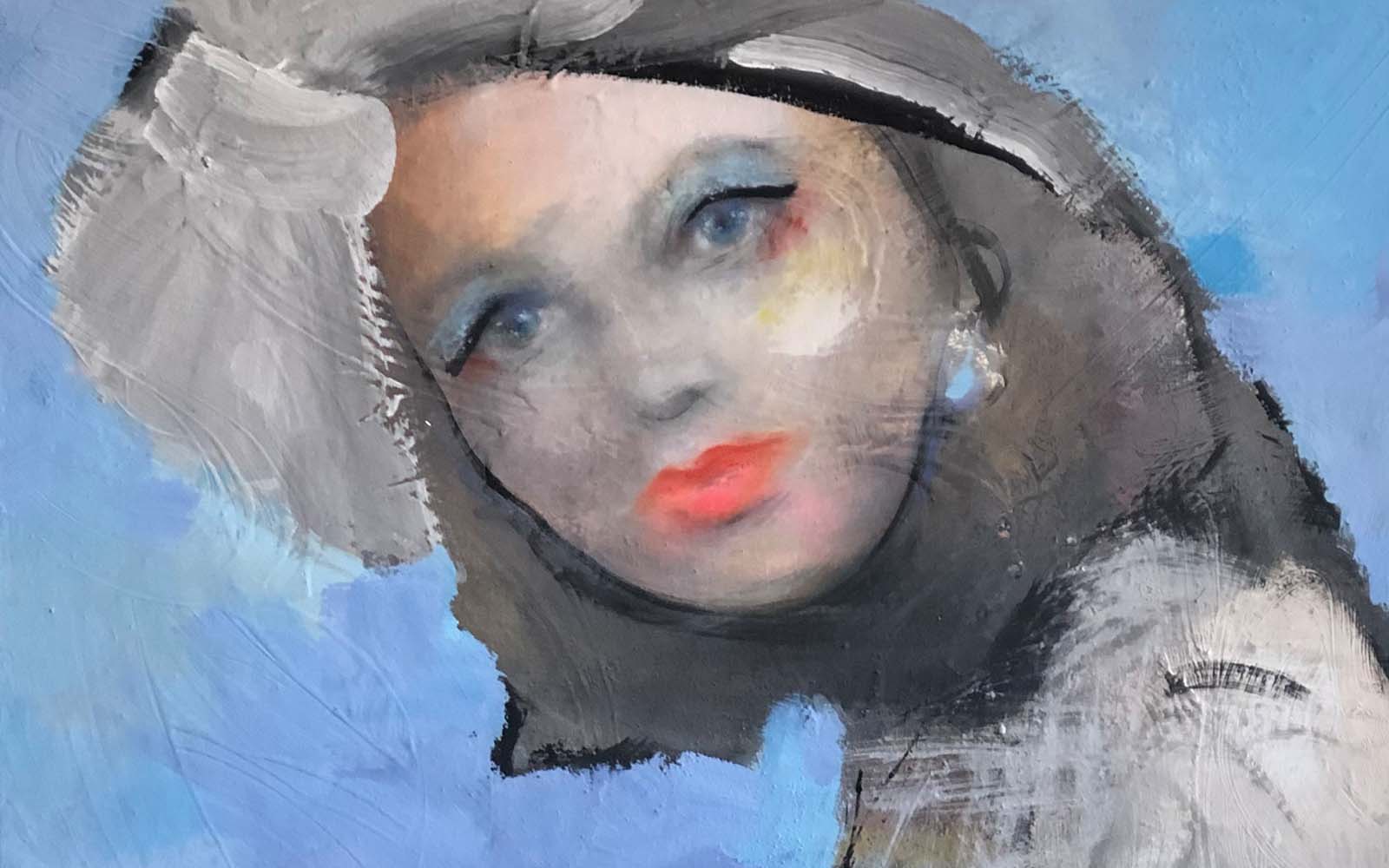 "Blaues Mädchen" – Monique Schumacher
Single exhibition marking the anniversary of the painter
To mark the painter's 65th birthday and the 25th anniversary of her career, we're showing pictures dating back two-and-a-half decades.
Vernissage 21 January 2022, 6.00 pm Exhibition period To 19 February
Monique Schumacher was born in The Hague; her mother hails from Gumpoldskirchen. Although Monique received a musical education in The Hague, she soon married and had two daughters, one of whom passed away at a tragically young age. She turned to painting late in life, without having attended college or university. Instantly atmospheric, her pictures show us fleeting beings, good spirits or souls. These are more apparitions than faces, visions rather than concrete people. Ephemeral designs that look at us with a haunting gaze and evoke their liveliness, whilst at the same time reaching across to us from another dimension.
Later, Monique Schumacher also turned to still life and portrait painting; concrete, worldly motifs that appear more grounded, but whose effect upon us is no less atmospheric for it. Pictures of dancing occupy a particular position in her body of work; images of young women preparing to dance, or immersed in the concentrated, momentary movement. A number of abstract works, their bright colours a surprise compared to her monochrome or sharply colour-reduced faces and still lives, complete the oeuvre of an idiosyncratic, quietly strong personality, whose emotional energy flows solemnly out of her pictures.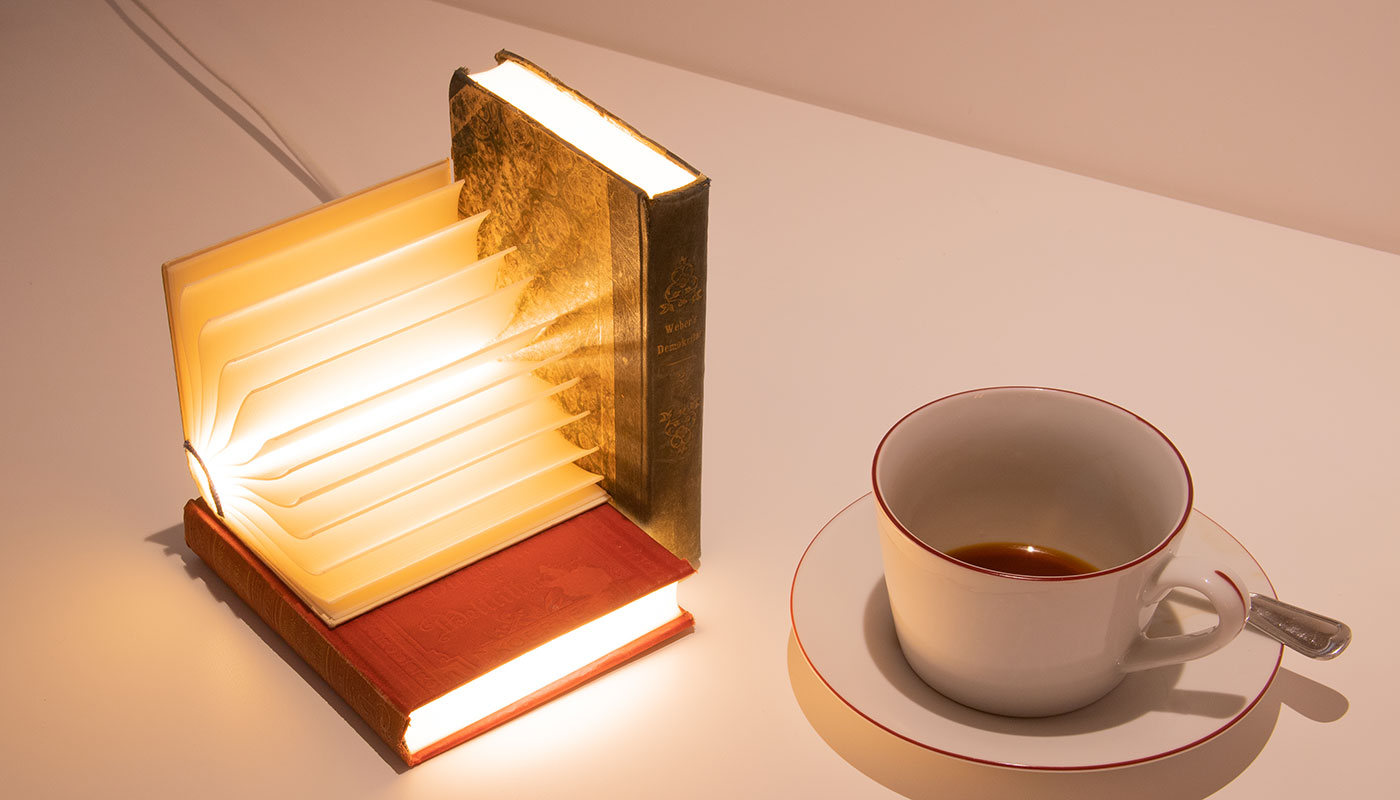 "Sine Verbis" – Lukas Lederer
Christmas wines and timeless art
Gifts for yourself and your loved ones alike
Things are getting festive at the gallery! And to go with a selection of contemporary works of art and charming design objects, there are wines for your Christmas feast.
Vernissage 16 December 2021, 5.00 pm Exhibition period To 23 December
We are showing affordable original oil sketches, paintings and sculptures you can use to bring huge pleasure to your own life – or that of someone very close to you. Lukas Lederer from Licht Lukas Lederer will be illuminating his popular piles of books, designed to brighten up your long winter's night. Heinrich Miller-Aichholz from Wein, was sonst! presents a selection of white, red and sparkling wines for festive occasions, which will work perfectly with your Christmas dinner!
The story of a transformation
The new gallery on Ungargasse is opening its doors with an installation of texts, pictures and sculptures telling a single coherent story.
Vernissage 5 November 2021, 6.00 pm Exhibition period 6 to 22 November
Using pictures and sculptures by eight European artists, the current exhibition tells the story of Orlando, based loosely on Virginia Woolf and Sally Potter. Each picture shown is gifted one scene in the story, with words by Andreas Hülber. In this way, all the pictures in the exhibition come together to tell the story of the young man with the "eternal" life, even though in this case – unlike with Woolf and Potter – he is transformed into a woman. Life and death, gender identity, responsibility and the meaning of life, an eternal soul – what more can you expect of a story than these archetypal themes?
To do as all do was loathe to me. I was not prepared to depart my life on dusty streets, as if on an errand. Making an arduous pilgrimage to a predictable end, crouching anxiously beneath the trees at every falling rock, looking from curve to curve, but never any further: repugnant. And now, in accordance with the vow: away from the street, climbing recklessly into a wall, its summit ensconced in haze; hanging without protection on an endless rope and fearing the penalty for my hubris… Living forever was certainly a myth, a dream; punishable arrogance!
I had given my word, without consideration.
A typical vernissage at our gallery – pictured here, the 2018 Easter Exhibition
What is a private view like?
Under normal circumstances, we are characterised by a brightly-coloured flair: up on the walls, natch, but also in our exhibition spaces, where vernissages and private views with the artists on show alternate with private dinners in small groups with collectors and talks on relevant themes.